The trip to Saint Martin tour. Saint Martin is one of the best places in Bangladesh. Saint Martin is located in most south part of Bangladesh. Many visitors are gone there every year. The popularity of this Island is increasing day by day. Today we are going to describe all about Saint Martin tour.
Season: November to March is the best season for the tourists. This time is very suitable for the tour. Because in this time probably weather stay good. But in you can visit Saint Martin any time of year. You've to put one thing in your mind that in pick season it is very crowded, for that reason your journey would be not much satisfied. One more thing you have to try avoids government leave days, Thursday and Friday. Tough to get this bus ticket or Ship ticket because this time many people go there.
How to Reach:
If you want to go Saint Martin from any place of Bangladesh you have to reach Cox's Bazaar at first. Then there have two options to reach your destinations. First, Ship direct Cox's Bazaar to Saint Martin and second one is Teknaf to Saint Martin Ship.
If you're from Dhaka and want to go direct Teknaf, you will get bus from Fakirapool and Sayedabad Bus station. There have many buses Dhaka to Teknaf some of them are Hanif, Green Line, Sawdiya, Saint Martin, Desh Travels, National Travels etc and its cost will Non-AC 1000-1200 taka and AC bus fare will 1600-200 taka.
If want to go Dhaka to Cox's Bazaar. There have many buses some of them are Hanif, Sawdiya, Green Line, Royal, Saint Martin etc. The fare of Non AC bus 750-900 taka and it generally take 10 hours and AC bus rent 1000- 1600 taka and it generally takes 12 hours. Bus will take you Kolatoli Mor or Dolphin Mor. You can purchase ticket of ships from many travel agency stores.
From Cox's Bazaar: There have two Cox's Bazaar to Saint Martin. They are MV Karnafully Express and MV Bay one. Those ship depart from BIWTA Cox's Bazaar at morning 7AM and reach Saint Martin 3:00 to 3:30 PM.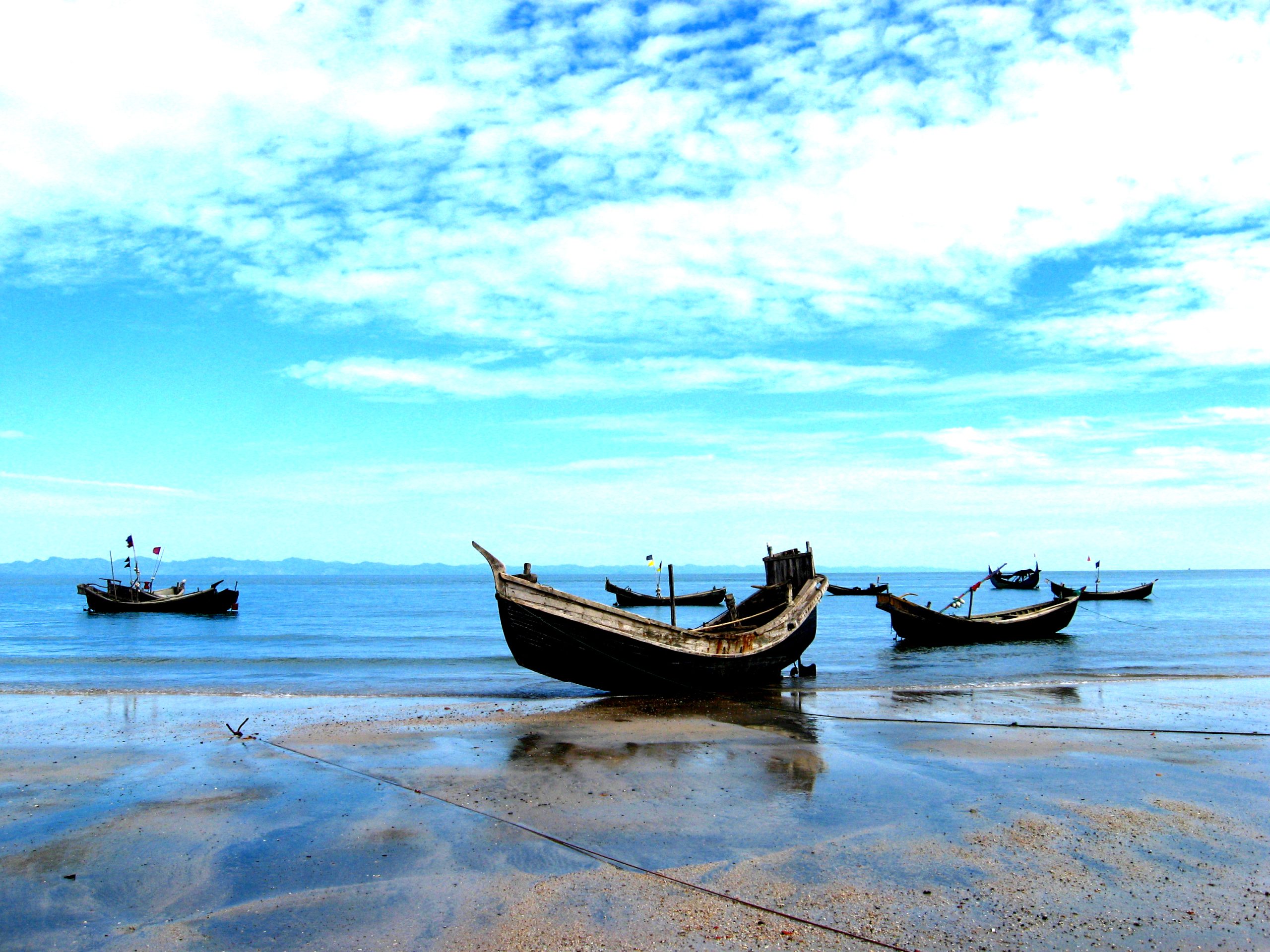 MV Karnafuly coach code and price.
| | | |
| --- | --- | --- |
| Sl No | Coach Code | Two Way Price (BDT) |
| 1 | Lavender & Marigold | 2,500.00 |
| 2 | Gladiolus & Open Deck | 3,200.00 |
| 3 | Lilac Lounge | 3,200.00 |
| 4 | Chrysanthemum Lounge | 3,600.00 |
| 5 | Single Cabin 1 Person | 6,500.00 |
| 6 | Twin Cabin 2 Persons | 10,000.00 |
| 7 | VIP Cabin 2 Persons | 18,000.00 |
| 8 | VVIP Cabin 2 Persons | 25,000 |
MV Bay One start journry from Chattogram every Thursday night 10 PM. But passengers have to report at 9 PM and it will arrive Saint Martin at next day morning 7 AM. It will start journey Saint Martin to Chattogram next at 9 am and arrive Chattogram at 6 Pm. Basically, it is take 8 hour or more time.
Price of MV Bay One two way (Chattagram – St.M – Chattoram)
SL No.
Packages
Price
1
The Emperor Cabin(complementary Breakfast & Dinner) 2 person
48000
2
VVIP(complementary Breakfast & Dinner) 2 person
48000
3
Family Package(Special class Bunker bed for 4 person)
48000
4
VIP Presidential plus Package(for 4 person)
48000
5
Royal Package(complementary Breakfast & Dinner) 2 person
44000
6
VIP Presidential PackageFor 2 person
32000
7
Open Deck1 person
6000
8
Bunker Bed1 person
6500
9
Business Class Chair Package
5400
10
Economy Class chair package
4500
And one way packeges(Chattagram – St. M) & (St. M – Chattogram)
| | | |
| --- | --- | --- |
| Sl No. | Packages | Price |
| 1 | The Emperor Cabin | 28000 |
| 2 | VVIP | 28000 |
| 3 | Family Bunker Cabin Package | 28000 |
| 4 | VIP Presidential plus Package | 28000 |
| 5 | Royal Package | 26000 |
| 6 | VIP Presidential Package | 19200 |
| 7 | Open Deck | 3500 |
| 8 | Bunker Bed | 4000 |
| 9 | Business Class Chair Package | 3000 |
| 10 | Economy Class chair package | 2200 |
From Teknaf: From Cox's Bazaar to Teknaf bus cost will 200-250 taka and CNG reserve cost 1000-1500 Taka. Every morning at 9:00AM to 9:30 ships leave from Teknaf Jetty wharf and the destination is Saint Martin. If you want to journey by these ships, you have to reach the jetty wharf before 9 AM.
From Teknaf to Saint Martin Ships generally takes 2:30 hours. Some of them are Keari Cruise and Dine, Keari Sindbad, MV Farhan, Sukanto Babu, Greenline, and many more ships. Cost of the ships Teknaf to Saint Maritin.
Keari Cruise and Dine: Its cost 1100-1600 taka. Extra service of this ship is AC deck. There have deck for your budget. You will get this ships ticket from Jetty wharf or from Cox's Bazaar and from online also. If you are travelling peak season or government leaves days and weekly leaves, my suggestion will cut ticket from online. Because these days are very crowded and other days or time easily can purchase ticket from online or offline.
Keari Cruise and Dine ( Teknaf – St. Martin- Teknaf) price of AC ticket.
| | | | |
| --- | --- | --- | --- |
| Lounge | Up price | Down Price | Total |
| Pearl Lounge 2nd floor | 850 | 750 | 1600 |
| Coral Lounge 1st floor | 700 | 600 | 1300 |
| Exclusive Lounge | 600 | 500 | 1100 |
Keari Sindbad: Keari Sindbad rent is 850-1600 taka. Extra service of this ship is AC deck. You can enjoy open deck, Main deck, Business class deck. From open deck you view of sea and the birds of sea will sure fascinate you. Keari Sindbad tickets have online services you can buy ticket from any place of Bangladesh, on the other hand these tickets are available in many store Cox's Bazaar and Jetty wharf. the trip to Saint Martin tour.
Keari Sindbad price of tickets (Tek- St.Martin- Tek) non AC
| | | | |
| --- | --- | --- | --- |
| Deck | Up Ticket | Down Ticket | Total |
| Bridge Deck | 600 | 500 | 1100 |
| Open Deck 2nd floor | 550 | 450 | 100 |
| Main Deck 1st floor | 475 | 375 | 850 |
MV Farhan, Shukanto Babu, Green line and other ships cost by class 850 to 1600 taka. On the other hand there have more ways to reach to Saint Martin, Troller boat and speed boat.
Rent of troller boat 250-350 taka and speed boat cost 750-1100 taka. If by any chance miss the ships you will get the ships next day.
After reaching Saint Martin you have to go hotel first and reserve seat by you budget and choice. From Jetty wharf to resort rent will 120- 150 taka by auto rickshaw If you're a budget traveller go ahead by the market road you will get many resorts in short budget. Rent of like this resort is 500-1200 taka. the trip to Saint Martin tour.
These resorts are not much far from main beach. You can meet local people and make a deal for food with them, by this your food cost will less. In Saint Martin everything is much costly from other area of Bangladesh. Because all the necessary goods are go there from other place of Bangladesh. Literally two litre water bottle in our area sold 30 taka but same water bottle in Cox's Bazaar 50 taka.
If you are a relax traveler you can go west beach there have many modern facilities available resorts.
West beach is something far from main beach. There have way main beach to west beach is auto rickshaw. Fare of auto rickshaw will 2500- 250 taka. If you are travelling with family west beach will better for you.
This beach is noise free and much secure. We put here some of them name Prasad Paradise, Labiba Bilash, Hotel Sea Inn, Blue marine, Nil Digonto, Somudro Bilash and many more. Here have condition for food, where you're staying, you must take that resorts food. Rent of this hotel per night 1800-6000 taka.
If you're first time in Saint Martin don't miss to take taste of full fresh fish fry or fish BBQ. But be care full when you're purchasing fish specially when fish frying or making BBQ, otherwise you could make fool by nay way. Most of the market fish fry value included into fish price. You will get kind of fish and eatable sea food from local restaurants.
Generally fully Saint Martin area round take 4 to 5 hour by walking. You can rent a bicycle from the market and round the island. Rent of bicycle per hour 40 taka.
You have to must visit Chenra Island. If you miss this island you tour of Saint Martin will totally flop. Chenra Island is the best place in Saint Martin. You can visit this island by walking in low tide time and there have alternative way for reach island boat and troller. Rent of troller 1500-300 taka and boat rent 120 Saint Martin to Chenra Island.
You can also go there by bicycle but remind tide time because when tide you will unable to put back you cycle. Now days front the way of Chenra Island have a garage for put cycle and bike. But from few days Chenra island tour banned by Bangladesh Government. the trip to Saint Martin tour.
One more thing donot forget to take taste coconut. Saint Martin famous for its … coconut.. Other name of this island is Narikel Jinjira.
N.B. If you travel Saint Martin in peak season or holidays please confirm your up and down ticket of bus. Otherwise can be you fall in a trouble.
Be the first to get all kinds of travel information from home and abroad, subscribe and stay tuned. 'AholidayTour'- ➤ || P L E A S E|| ➤ https://tinyurl.com/aholidaytour ✅ Like |✅ Comment |✅ Share | ✅ Subscribe