India is a country with various types of culture and weather. It is the biggest country In South Asia and has seven numbers all over the world. Nature gives her all the beauty that subjugates this country. There are 28 states and 8 central administration areas. The area of this country is 3.82 million square kilometers and the population of this country is 1,344,141,000. There are many places for visit. The beauty of this country from one to another state is difficult for this reason India is one of the visiting destinations for the tourists. Due to being near Bangladesh, it is very easy to make a tour plan to India from Bangladesh. If you're a tour lover it can be your destination for its various types of beauty. The immaculate beauty of this country will fascinate you. India Tour Sikim Tajmahal.
Sikkim: India Tour Sikim Tajmahal
It is one of the most beautiful states in India. Sikkim is the second smallest state of this country but it is full of beauty. The roadside beauty will make you joyful. The land area of this state is 7000 square kilometre and the population of this state is probably seven lakhs. The name capital of this state Gangtok. There are many places to visit, basically, the natural beauty of this area is the most attractive. Sikkim is beautiful with its Hill waterfalls, medicinal plants, forests, deep valleys, rich biodiversity hills, and thousands of wildflowers, and Sangu lake is one the most beautiful places in Sikkim. Some tourist attractions place of Sikkim in Gangtok, Lachung, Pelling, Yuksom, Yumthang and many more places here made it a very beautiful place. Due to very near of Bangladesh, you can easily visit this place. here have some specific times for visit this state.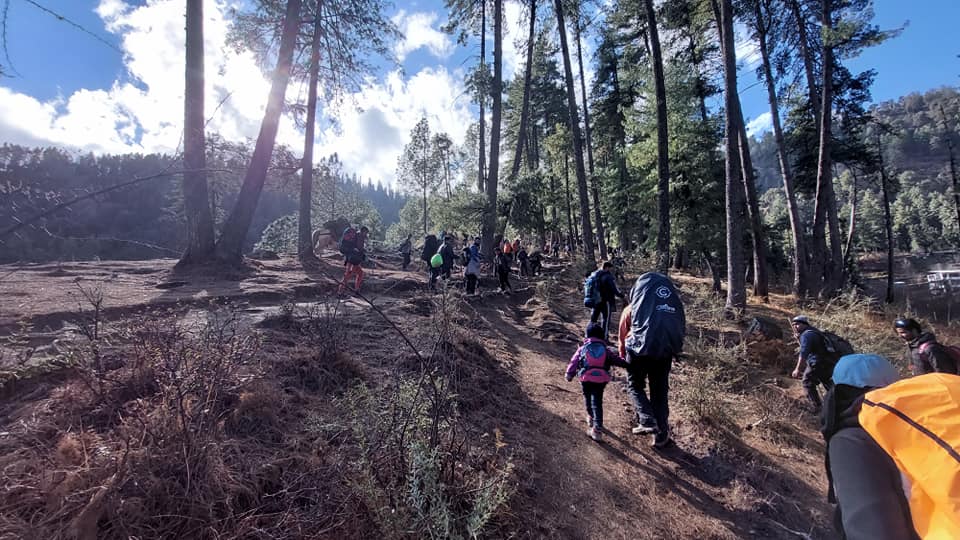 Taj Mahal:
The symbol of love. It is one of the seven wonders in the world. It is believed that it has the most beautiful patterns in the seven wonders. This is located east from the Agra, bank of the Jamuna river. Mughal Emperor Shahjahan made this beautiful art for his second wife Mamtaz. Its work started in 1632 and finished in 1653. This complex land area is 42 acre and it has 5 parts, the parts are Main gate, Garden, Mosque, Guest House and the most important mausoleum of Mamtaz. This building has many types of architectural work, you may see many designs in the walls, and they used many Marble stones. It is known that Marble stones come from other countries. It is famous as a symbol of love for this reason many visitors visit the beauty of Taj Mahal.
Darjeeling:
It is called the state of the cloud. It is 7100 feet high from land level. Overall the year here is cold season. It is famous for its immaculate beauty. The natural beauty of this state fascinates all the tour lovers. Themain attraction of this is the Sun set view with Kanchenjunga and Tiger Hill hills, tea garden, railways and natural beauty. The main places for visit in Darjeeling are Tiger Hill, Batasia Loop, Darjeeling Zoo, Darjeeling Himalayan Railway Station, Happy Valley tea test, Bengal Natural History Museum, Himalayan Mountaineering Institute, Pagoda Monastery and many more attractive places here. One of the more attractions of the Darjeeling Roof way is that it is made 5500 high from land and it is 16 km in length. They have a system for the cable car. You can take a ride and enjoy the beauty of the tea garden.
Shimla: India Tour Sikim Tajmahal
It is located in the Himachal state. It is a small but very beautiful place in India. In the British period it was summer's day capital for them. For its immaculate beauty, give it an extra account for the visitors. It is also called the wonderland of winter. There are many places for visit, some of them are The Ridge, Mall Road, Christ Church, Summer Hill, Viceregal lodge, Himachal State Museum, and Johnnie's Wax Museum. Kotgarh, Jakhoo, Kufri and many more very beautiful places. There have many types of residential hotels and restaurants for food. You can stay there easily by your budget.
Manali:
It is located on the north side of Himachal state Kullu district and the valley of Biyas named river. It is famous for shooting many films of Bollywood, Tollywood and many more movie scenes shot here. The heart-touching beauty of this place must fascinate you. This place is named after God Monu. For the immaculate, it's called the heaven of the world. The main way of Manali 2050 metres high from sea level. This road received recognition as the world's highest Motorway. Manali has many places to visit, some of them Rohtang Pass, Solang Valley, and Hidiva Devi Temple. Manikaran, Bon bihar, Gulaba, Reheba falls, Beas River, Mandi, Manali Club house and many more visiting places are in Manali. May to October is the appropriate time to visit this place. Other times in the year here are very cold.
Kolkata: India Tour Sikim Tajmahal
The capital city of West Bengal. It is one of the most beautiful cities in india. Basically in this area live Bengali people. This area is filled with many cultural and historical monuments. You can see many types of old architecture in this city. Nowadays it is a favorite place for Bangladeshi people because of its short distance and easy access. Basically from Bangladesh go there for treatment. You can see statues of the historical and traditional ways of Kolkata. It is only 300 km from Dhaka.
Some famous places name of this city and near of it is Kolkata Marble Palace, Victoria Memorial, Howrah bridge, fort William, Kolkata Resource, Fun city, Clown town, Botanical garden, Zoological garden, Eden Garden, College Street, national Library, Indian Museum, Birla Industrial Museum. Mother Wax Museum and many more places are available for visit in Kolkata. You can easily stay there because there are many kinds of hotels. Many people visit this city every year. One more thing, don't miss to taste street food. The street food of Kolkata is famous all over India.
Kashmir:
It is known as the heaven of earth. The Mughal King Jahangir compared Kashmir with heaven. You can see hills and ice top of the hills, and the springtime Tulip flowers garden. The evergreen beauty of this state makes it famous to the tourists many visitors came here every year. It's a central administrative area of India. The population of this area is 7.25 million and something. Here three countries' border are available India, Pakistan, China and touch Afghanistan. The beauty change by season.
Meghalai: India Tour Sikim Tajmahal
It is the state of Hills and waterfalls. The beauty of this state is basically hills and the waterfalls from the hills there have many rivers and lakes to see. You can touch clouds here and take feeling into the cloud. The hills, waterfalls, lakes, rivers and evergreen beauty make it a village of imagination. Due to having a border with Bangladesh it is one of the favourite places for Bangladeshi visitors. You can visit this beautiful state easily from Bangladesh. The capital of this state Shillong is called the oriental of Scotland. There have many beautiful places to a visit some of them are Mawlong village, Shnongpdeng village, Wmium lake, Elephant falls, Cherrapunji, Nongriyat village, Laitam Canyon, Shillong pick, Golf lake, Words lake and many more places available for a visit. Every place in this state will give you an extra taste of beauty.
Delhi:
It is the capital of India. It is one of the largest metropolises in the world. Overall it 11 times as many ruler made it the main point of them. For this reason, there have many memories and works of many times rulers. This is a high population city all over the world. Many people visit this city for its sign of passed days from many regions. Some famous places name of this city are Indian Gate, Red fort, Jama Masjid, Kutub Minar, Humayun's Tomb, Chandni Chowk, The National Museum, National Zoological park, Gandhi smriti and Mahatma Memorial, Nizamuddin Dargah and much more beautiful temple are the visiting places in Delhi.
Dooars: India Tour Sikim Tajmahal
The meaning of this word is the entrance. It is not only a specific state. Basically, it is the entrance point of North–East India. The area under Dooars is Koach Bihar, Jalpaiguri, Darjeeling, Alipurduar, Dhubri, Barpeta, Kokra hand, Goal para and Bongai gnao. These areas were made the Dooars. The wonderful natural beauty is the main asset of this area, River, Hills, Forest, Tea Garden available here. Famous Bengali writer Samresh Mojumder gives a short account of the immaculate beauty in his Satkahon epic. From there you can imagine the beauty of Dooars. Other visiting places in Dooars are Buxa Tiger Reserve, Boxa Fort, Gajaldoba, Chapramari, Gorumara national Park,Chelsa, Samsung, Jhalong, Murti and many more famous places available here.