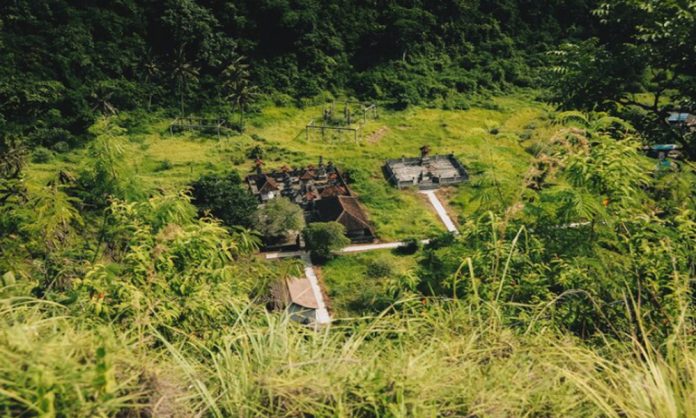 Best places to travel in Bali. Bali is an island province of Indonesia and is the most popular tourist destination in the country. The province has a population of 4.3 million people and covers an area of 5,780 km². It is located in the western part of the Lesser Sunda Islands, lying between Java to the west and Lombok to the east.

The province has nine regencies (kabupaten) and one city (kota), Denpasar, the capital. The regencies are Badung, Bangli, Buleleng, Gianyar, Jembrana, Karangasem, Klungkung, Tabanan, and the city of Denpasar.

Bali is a popular tourist destination, renowned for its natural beauty, its wide range of tourist attractions, and its excellent infrastructure. The island's beaches and nightlife are especially popular. Bali is also a popular surfing destination
Why Bali is a great place to travel

There are plenty of reasons why Bali is a great place to travel. The island is known for its stunning beaches, lush jungles, and dramatic volcanic landscapes. Plus, the locals are incredibly friendly and welcoming, making it a great place to experience the true culture of Indonesia.

Bali is also a great place to explore different activities. There's plenty of surfing and diving to be had, as well as hiking and biking trails through the jungle. And, of course, no trip to Bali is complete without a visit to the famous temples and rice paddies.

Overall, Bali is a great destination for anyone looking for an adventure, a chance to relax on the beach, or to experience the culture of Indonesia.
Top Things to Do in Bali
There is no shortage of activities to enjoy in Bali. From white-sand beaches and world-class surf to ancient temples and lush rainforest, the options are endless. Here are some of the top things to do in Bali:

1. Go surfing: Bali is one of the best places in the world to go surfing, with world-class waves and beaches.

2. Visit a temple: There are dozens of ancient temples to explore in Bali, each with its own unique history and architecture.

3. Check out the nightlife: Bali has a lively nightlife scene, with bars and clubs catering to all tastes.

4. Shop till you drop: Bali is a shopper's paradise, with everything from traditional handicrafts to high-end fashion stores.

5. Relax on the beach: There's no better way to relax than to spend a day or two lounging on.
How to Spend a Perfect Week in Bali
If you're looking for a beautiful and exotic destination to spend your vacation, look no further than Bali! This incredible island offers something for everyone, from stunning beaches and lush jungles to vibrant cities and traditional villages.
Here is our guide to spending a perfect week in Bali:

Arrive in Bali and explore the city of Denpasar

Head to the beach town of Seminyak and relax on the sand

Tour the scenic rice paddies of Ubud

Zip line through the jungle at Gitgit Waterfall

Take a break from the sun at the amazing Uluwatu Temple

Shop till you drop in trendy Kuta

Depart Bali and head home.
What to Eat in Bali
Bali is a tropical paradise located in Indonesia. It is well known for its beaches, coral reefs, rice paddies and Hindu culture. The cuisine of Bali is just as eclectic as its culture, with a mix of Javanese, Indian, Chinese and European flavors. Here are some of the most popular dishes to try while in Bali.

Nasi Goreng: This dish is a Balinese version of fried rice. It is typically made with chicken, shrimp, eggs and vegetables, and is seasoned with a sweet and spicy sauce.

Beef Rendang: This is a spicy beef dish that is slow cooked in a coconut milk sauce. It is typically served with steamed rice and vegetables.

Sate Lilit: This is a popular Balinese dish made of minced beef or chicken that is wrapped around a bamboo skewer and grilled. It is then served with a peanut sauce.
Bali Travel Tips
Bali, a small island located in the Indonesian archipelago, is a popular tourist destination for those seeking an exotic and tropical getaway. The island is home to beautiful beaches, lush countryside, and a rich culture and history. Here are some tips for making the most of your visit to Bali.

When to visit: The best time to visit Bali is during the dry season, which runs from April to October. The weather is generally sunny and mild, and the beaches are less crowded.

How to get there: Bali is accessible by air from a number of major international airports. There are also numerous domestic flights that connect Bali with other islands in the Indonesian archipelago.

What to do: Bali is a great destination for those who want to enjoy both beach and mountain activities. Some popular activities include swimming, sunbathing, surfing, diving, and hiking.
Accommodation best places to travel in Bali
There are a variety of accommodation options in bali, from luxurious resorts to budget-friendly guesthouses. No matter what your budget or preferences, there is an option to suit you.

If you're looking for a luxurious and pampering experience, consider staying at one of bali's many resorts. These resorts offer a wide range of amenities, including pools, spas, and on-site restaurants. They typically also offer ocean views and private beach access.

If you're on a tighter budget, consider staying in a guesthouse. Guesthouses typically offer smaller rooms and shared bathrooms, but they are also much more affordable than resorts. They are also typically located in more central locations, making it easier to explore the island.

No matter what your budget or preferences, bali has an accommodation option to suit you. So, whether you're looking for a luxurious beach vacation or a more budget-friendly option, bali is a great choice.
Transport
Bali is a small island located in the Indonesian archipelago. The main form of transport on the island is the motorbike, which is used for both personal and commercial purposes. There are also a limited number of buses and taxis, which are used mainly for tourist destinations.

The roads on the island are often narrow and congested, which can lead to traffic jams. The traffic lights are also often non-functioning, which can lead to accidents. There is also a lack of parking, which can lead to congestion and accidents. Best places to travel in Bali.

The main road on the island, Jalan Raya, is a two-lane road that runs from north to south. The road is often congested, and there are a number of accidents that occur on a daily basis. The speed limit on the road is 40 km/h, but many drivers ignore this and drive at speeds of up to 80 km/h.
Weather
The weather in bali is tropical, with average temperatures ranging from 25 to 28 degrees Celsius (77 to 82 degrees Fahrenheit). The rainy season runs from October to April, and the dry season from May to September.
Cost
As you may know, Bali is a popular tourist destination, known for its beautiful beaches, resorts, and culture. One of the main reasons people visit Bali is to enjoy the affordable prices. Compared to other popular tourist destinations, such as Australia, the US, or Europe, Bali is much more affordable.

There are a few things you need to keep in mind when budgeting for your trip to Bali. First, remember that the cost of living in Bali is much lower than in other countries. This means that you can get by on a lower budget. Secondly, remember that the cost of things in Bali varies depending on the area you are in. For example, the cost of food and accommodation is lower in the rural areas, while the cost of transportation and souvenirs is higher in the tourist areas.
Other things to note best places to travel in Bali
-Beware of monkeys! They are cute but can be very naughty and steal your food or belongings.

-Be prepared for the heat and humidity – it can be quite oppressive.

-Watch out for scams – there are plenty of them in Bali. Be aware of people trying to sell you things you don't need or want, or insisting that you go to a certain restaurant or shop. Best places to travel in Bali.

-When travelling around the island, always be sure to have a full tank of petrol – there are few places to fill up and it can be quite expensive.

-Make sure you have plenty of small bills and coins when travelling around Bali – many places don't accept cards and you will often need to pay for things in small amounts.